Have you ever considered sponsoring a player or an event?
You can get extremely long term exposure for your company, your brand or your website by simply sposnoring an event or a player.
Viewing figures for Snooker, China 8 ball are without a doubt the largest in the cuesports game with viewing figures on television running in to the tens of millions all around the world. Closely followed by the likes of the Mosconi Cup and other 9 ball events.
With the ever growing Live Streaming Market getting your brand out there has become even cheaper!
There are a number of types of sponsorship I do and it's not as expensive as you might think.
Single Event Sponsorship – this one is quite popular with new companies and consists of me wearing your logo on my shirt or waist coat chest for the duration of the event. In addition to which I will post to my social media channels which has an immediate reach into the tens of thousands. If you have a website name these perform really well when I have them displayed on my shirts. You would have to supply the badge which is cloth patch 4 inches by 2 inches. White thread on a black background works best.
Multiple Event Sponsorship – achieving a regular display of your badge on my waistcoat or shirt gives a better brand recognition and promotion of your company or website. You can choose which events you want to sponsor and I can provide you with a good price for more events.
Exhibition and Money Match Sponsorship – whilst most of these are not on live tv quite a few of them are filmed and uploaded to youtube with many hundreds of thousands views possible. Just take a look at https://www.youtube.com/watch?v=Ez5MF1wnS34 it has more than 306,000 views and with the ever growing number of smart phones around many spectators record matches and upload them to their own profiles and if I have your badge on my shirt – your logo gets uploaded aswell.
If you are looking to get your brand on one of the most exiting cues sportsmen on the planet just drop me an email for a price and I will get back to you right away. chris@chrismelling.co.uk
Current Events With Sponsorship Available
4th – 6th December 2015 – Dumbuck Blackball Pool £1000 a man challenge. 16 of the top players in the world competing for the ultimate prize. This is being streamed LIVE and will be uploaded to youtube at a later date.
9th – 13th December 2015 – Gibraltar Open Snooker. This event is shown live on many betting websites and on eurosport across the world.
17th – 20th December 2015 – German Masters Qualifiers – with this being a qualifer event the exposure is only local. However, should I qualify to the event I will wear your logo during the event included in the price.
1st January 2016 China 8 Ball Masters – I normally do very well in these events and the TV viewing figures reaches into the 10s of Millions across the globe. This game is played to pool rules but on a 9 foot snooker table and for someone like myself this puts me in a great position to do very well in each and every event I take part in.
16th January 2016 – World Rules Challenge Match against Brian Halcrow. There are a number of sponsorships available for this – you can sponsor me personally and I can wear your logo on my shirt during the match. Or you can place an advert on the stream itself which will be shown periodically between frames. You can also sponsor a permanent spot on the match view so that the viewer will have your brand constantly on the screen. You advert will also be shown consistently during the mid session interval. This does not take into account the many hundreds of thousands of views the match will get on youtube or other video hosting companies.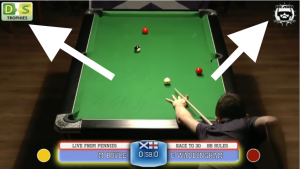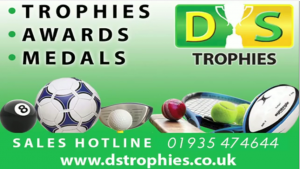 So if you are interested in any of the above please do not hesitate to drop me an email chris@chrismelling.co.uk
If you have nothing to advertise and just want to get involved – you can send an annonymous sponsor via the product below.