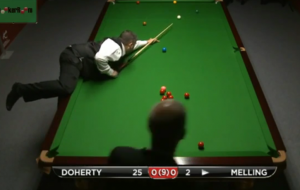 I enjoy nothing more than helping others. If you need a little assistance with your game whether it be 8ball, 9ball or snooker simply drop me an email chris@chrismelling.co.uk and I will see if I can help out.
I can do coaching sessions as a 4 hours morning, afternoon or evening at your venue. Group coaching is normally better with groups of up to 8 players and it is recommended that a full day is booked for groups of players.
Some of the things I can look at when running the coaching days are individual cuing, stance, mental strength I can even teach you to do tricks shots if thats what you prefer.
I can provide coaching for:
8 ball World Rules

8 ball Blackball Rules

9 Ball

10 Ball

China 8 Ball

14.1 (Pot the lot)

Snooker

Trickshots

Money Match Play
I have recently added Money Match Play to my coaching list as the growth in money games around the Uk over the last few years has been phenomenal and getting a good quality practise partner is hard to come by in some areas.